BE BETTER.
TAKE ACTION ON YOUR IDEAS.
Partner with Curve10 to validate digital product ideas in 12 weeks or less.
ENABLING YOU TO DRIVE CHANGE WITH LESS RISK.
Validate ideas through rapid design and experimentation
so that you can invest confidently.
| INCREASE | DECREASE |
| --- | --- |
| Confidence | Doubt |
| Success | Failure |
| Reward | Risk |
| Predictability | Uncertainty |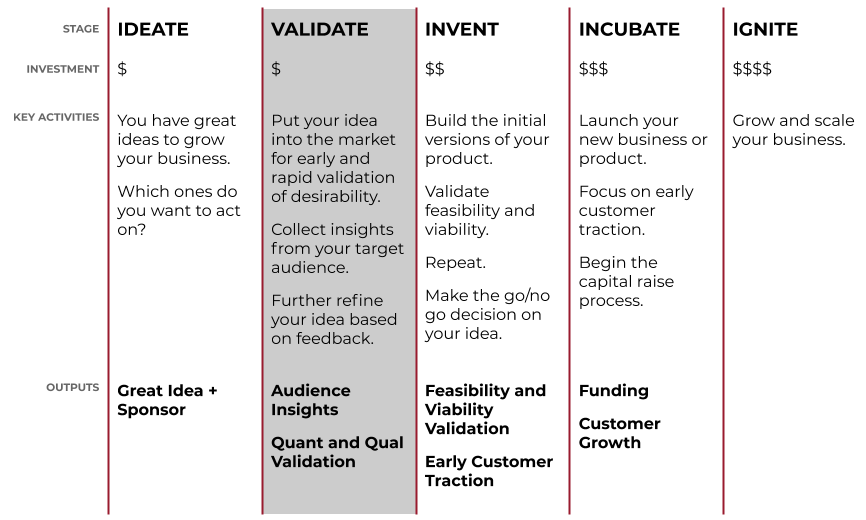 IDENTIFY WINNING IDEAS.
Discover remarkable ideas and opportunities through
structured discovery and experimentation in 12 weeks or less.
Together we will:
Explore and expand the strength of your core idea.
Collect evidence to validate the strength and potential of the opportunity.
Example experiments include:
Customer Interviews
Message and Audience Testing
Conversion Testing
Presale Testing
and more!

We would love to talk with you about your idea and how we can help you validate it so that you can bring it to market with less risk.